Using the Molti Multipurpose Child Theme, you can set up any kind of Website whether It's Consulting, Agency, Renovation or Plumber, and many more. It's ready for everything with Its Modern and Fantastic Design and Functionalities. So Take it for a Spin!
Regular License
Yearly Subscription
Unlimited Sites
With a Regular License, you're allowed to use the Product on unlimited Projects either It's Personal or Commercial. The purchased items or any of Its Components must not be resold or redistributed. You'll need an active Subscription to access the Product & Updates.
Extended License
Lifetime
Unlimited Sites
With an Extended License, you're allowed to use the Product on unlimited Projects either It's Personal or Commercial. The purchased items or any of Its Components must not be resold or redistributed. You get Lifetime access to the Product & Updates.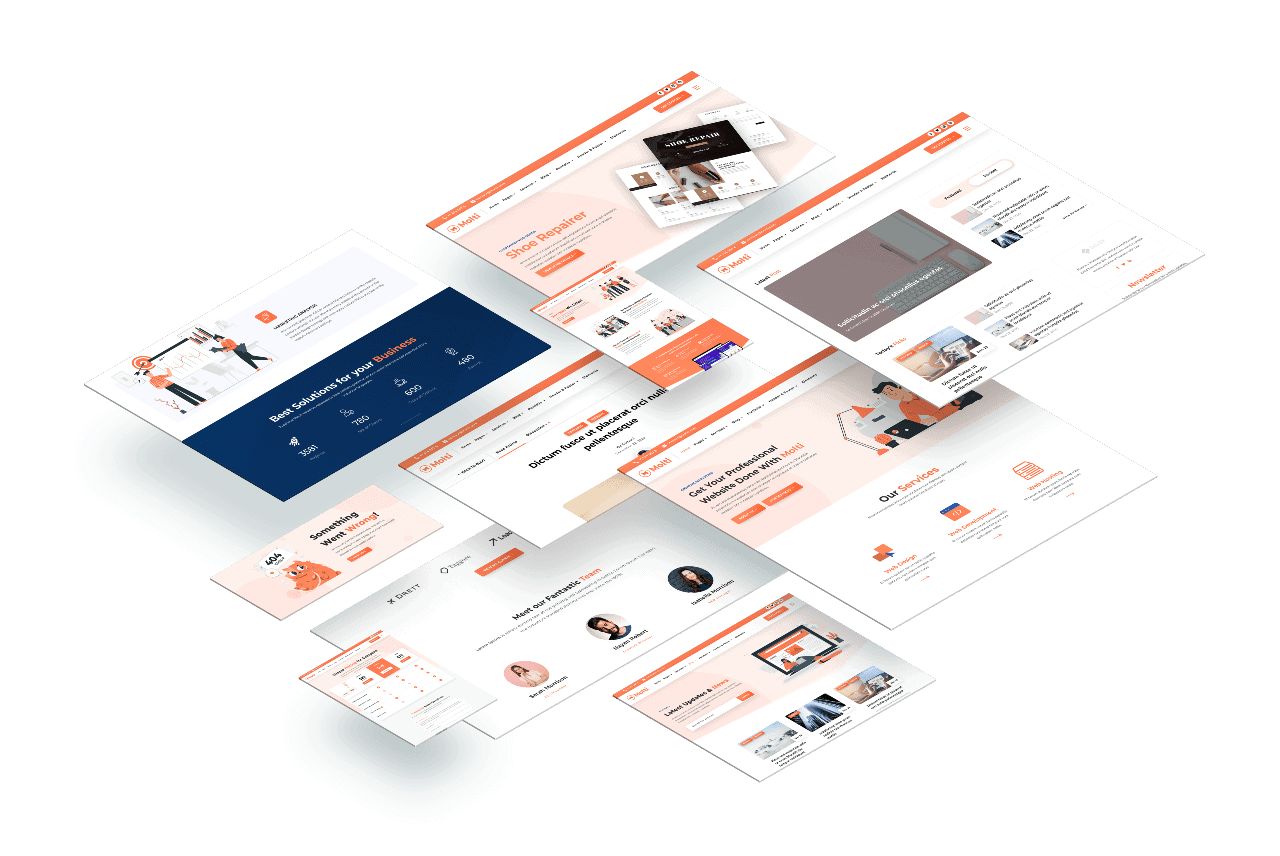 A Modern & Multipurpose Business Child Theme
Molti provides many amazing Features & Functionalities and some of them are:
Start Creating Stunning Websites Today
Get ready to take your next website to a whole new level, using Molti's Modern & Multipurpose Design you can easily use it for any kind of website
Clean & Amazing Design
Get your Next Website Up & Running in No Time
Molti Provides a really clean & modern design, with many amazing functionalities that you haven't seen before. With 15+ Page Designs for all kind of websites It's gonna help you set up your next in just a few minutes.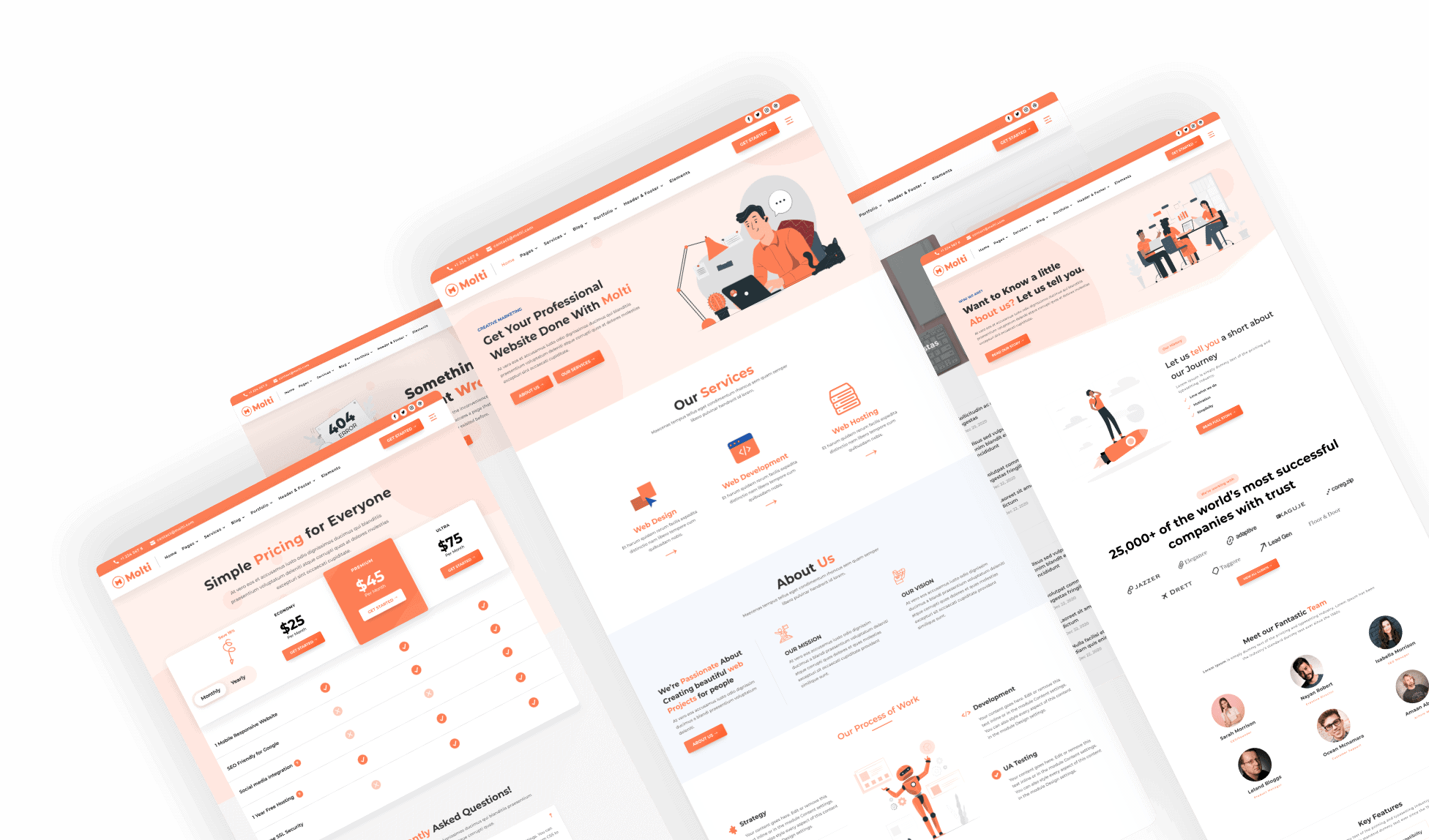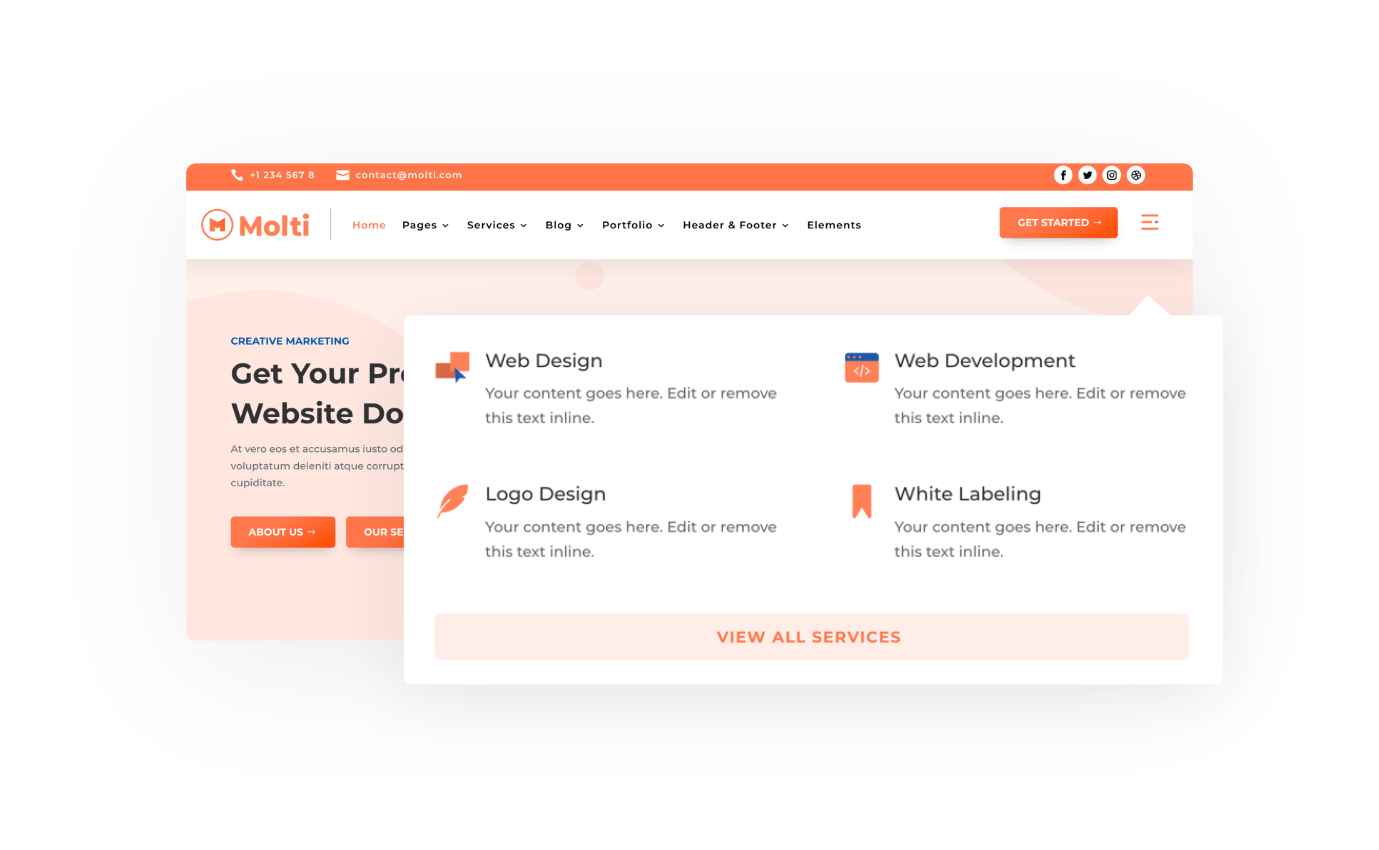 An
Advanced Dropdown

Menu to grab attentions.
With the Molti Theme, you'll get a very cool looking Advance Dropdown that shows on clicking on the icon in the Header. It's a really cool looking Dropdown that really grabs the attention of users. You can add any kind of content here.
100% Responsiveness that Covers All Screen Sizes
Just like our Every other Divi Product, we don't leave Responsiveness behind the same goes for Molti. It comes with a 100% Responsive design so your site can be viewed from all screen sizes.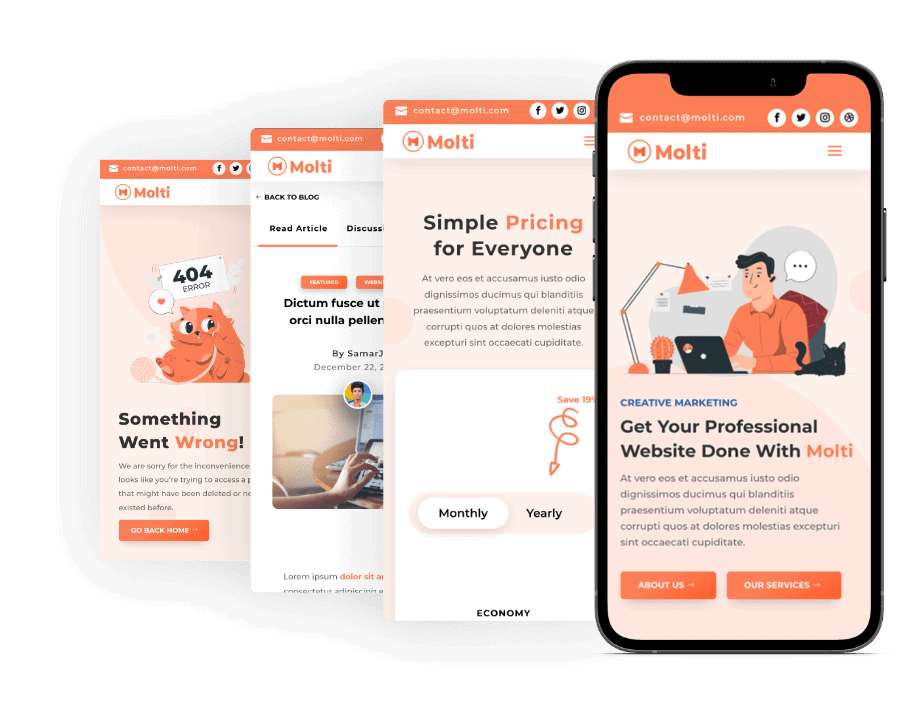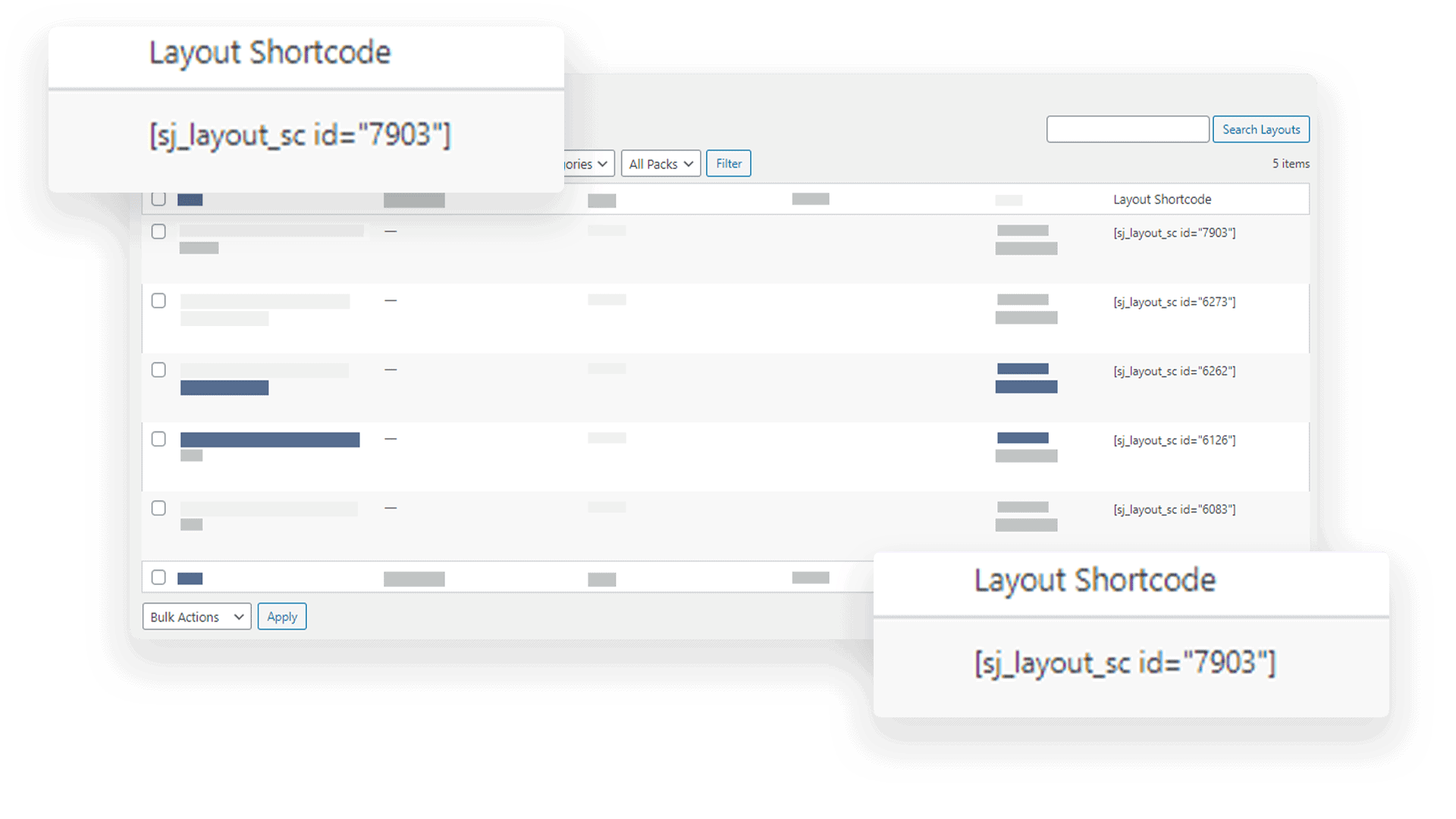 Every Layout as
Shortcode
Molti has a built-in option to use every Layout (Saved in your Library) as a Shortcode providing you more ways to insert and use Divi Builder in different places where Divi can't be used.

One-Click

Demo Importer

Molti provides an easy way to Import all the Demo Content the came with it. After Installing the Theme you'll click once and It will Import all the Demo Content in a few seconds.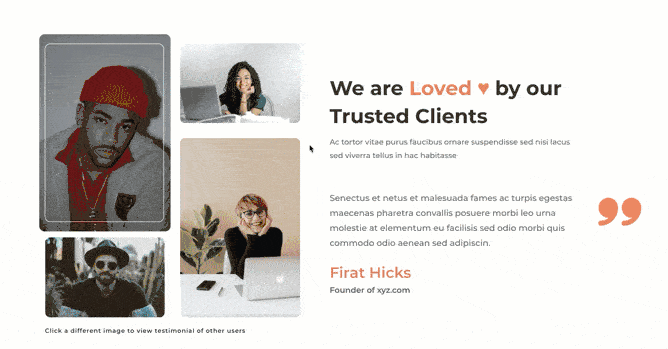 Amazing
Functionalities
Molti Provides some really cool Functionalities that you haven't seen before. Using these amazingly custom-designed elements you can easily grab anyone's attention.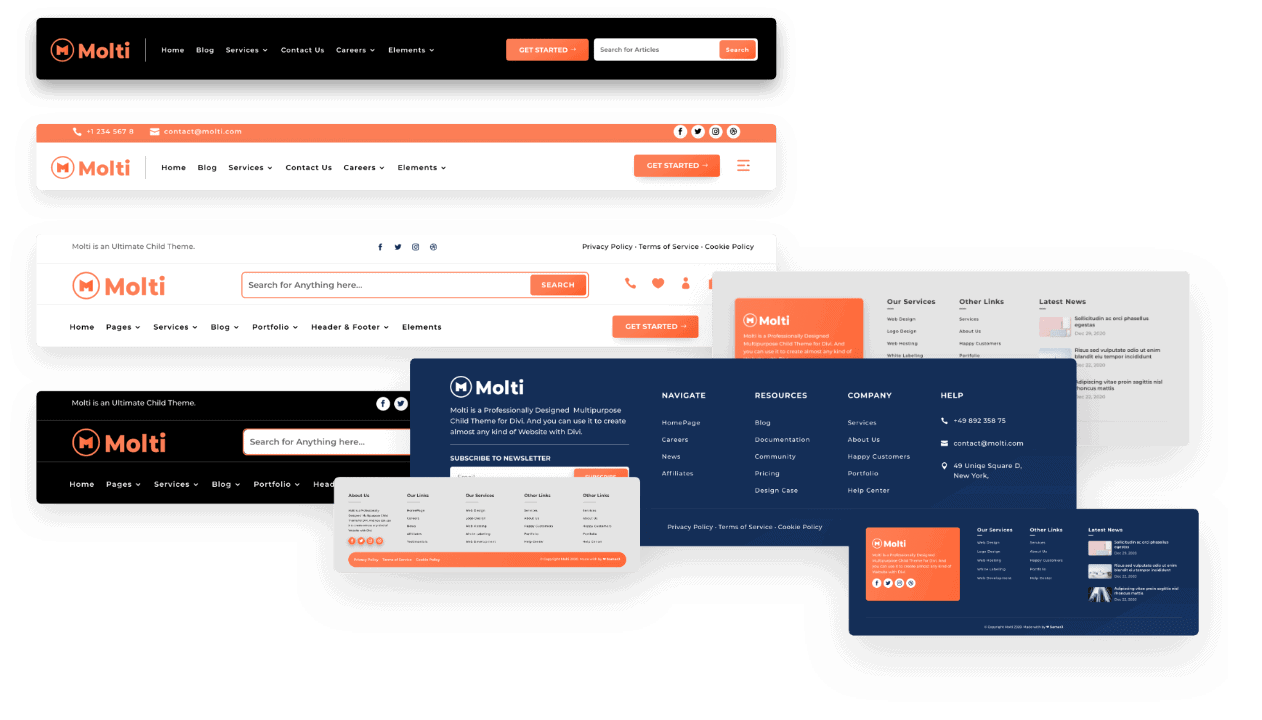 Cool Looking 6
Header

& 6

Footer

Designs
With many Theme Builder Templates Molti also Provides 6 Cool Header & Footer Designs for any kind of website, simply choose a design that suits you and make it yours.
Create Stunning Portfolio
Showcase your work in Divi Like Never Before.
Using Divi's Project Post Type and Molti's Customizations, you can easily showcase your work like never before. Either you're a Web Design Agency or a Renovation Company, It's going to fit for all.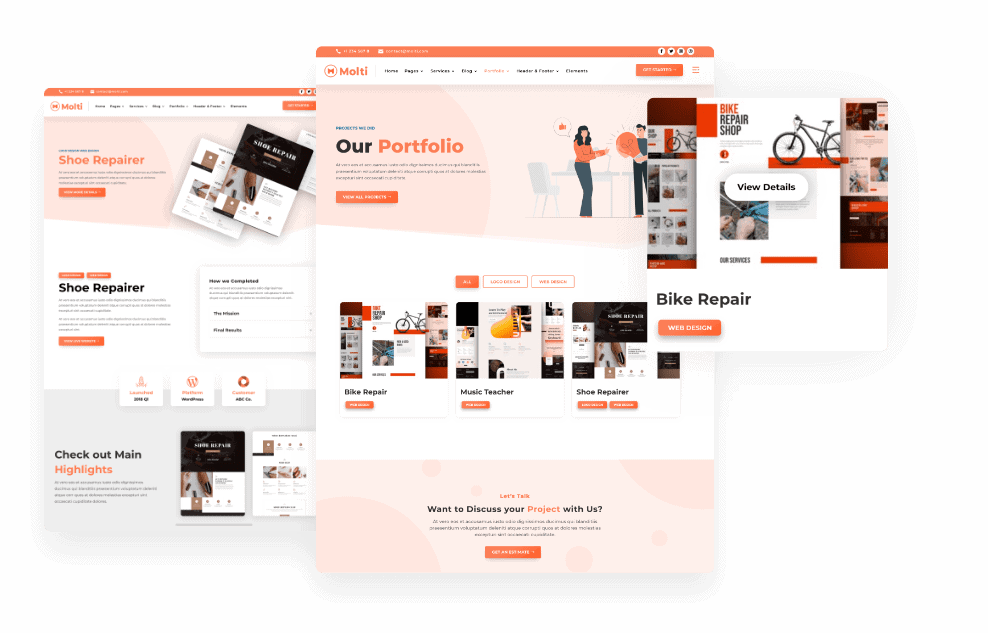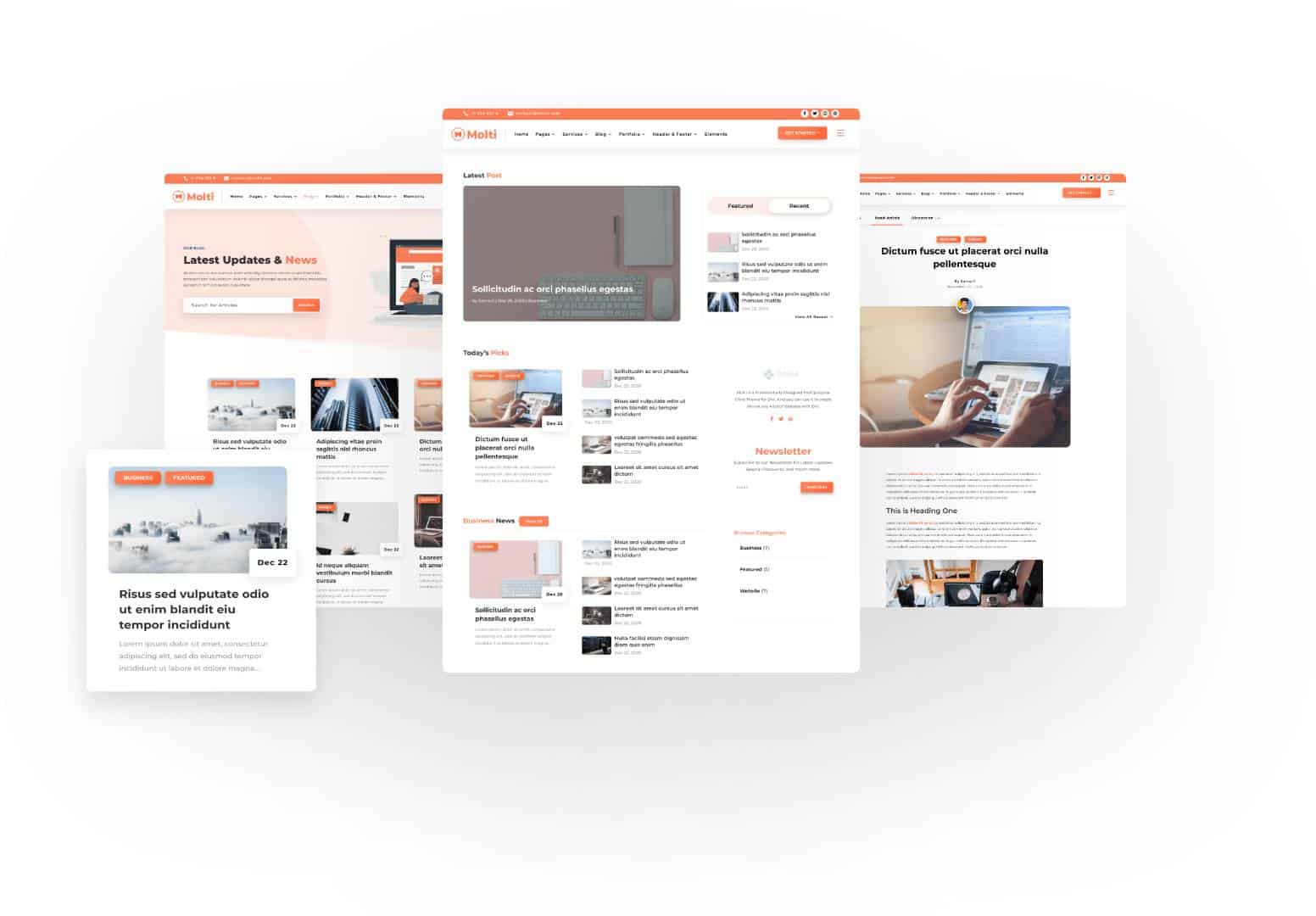 Awesome
Blogging

Experience
Create a
Stunning Blog Website

in a few minutes with Molti
With Amazing Blog Design, It's easy to set up your next Blog website with Molti. Every Blog Element has been carefully designed to give It a perfect Eye-catching look.
50+ Icons Included
50+ Awesome Icons Provided Separately (PNG)
You'll get all the Icons used in Molti separately, we've added them separately because they might be useful for you some time. And yes they are free to use.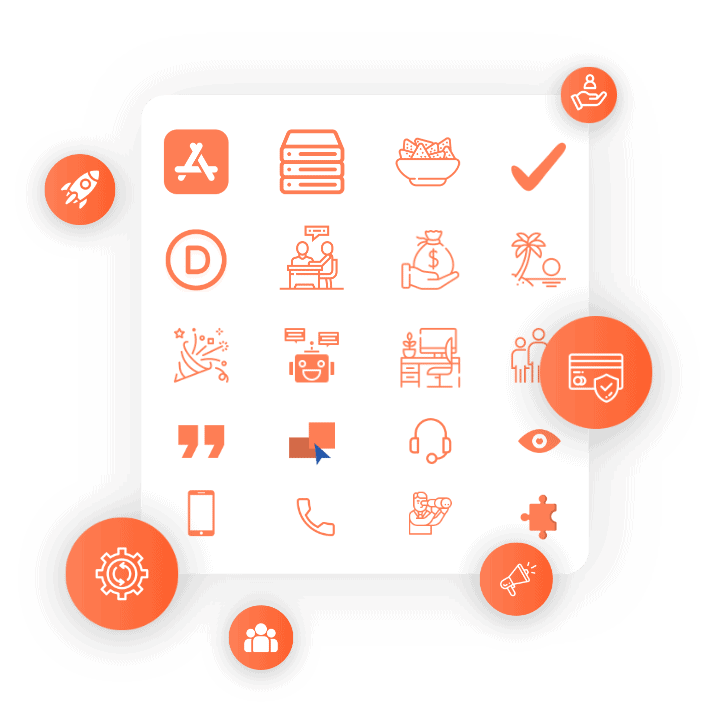 What our Customers
Say|Think|Like
about our Products
We're using Samar's wordpress child theme Molti, which is excellent, but had a few challenges tweaking a few minor pieces of the code, so reached out to Samar.
He was very responsive, volunteered to help directly & solved the problem for us really quickly.
Really helpful guy and does great work.
Molti is a super clean and beautiful design, I adore the theme since the first time I saw it. Also, the Author's support and responses to my questions are superb. Samar answered them quickly and in details, not leaving a single confusion behind. He helped in in so many ways. Eagerly waiting for another well-done works. Thank you so much!
This is a beautiful theme, well thought out and incredibly easy to work with. Fantastic job. To makes things better, I needed an answer relating to a module and the support response was super quick. Thanks so much, and can't wait to see more themes in the future.
Create your next website with Molti
If you think you've found a really cool design for your next website, then click this button to Purchase the Molti Child Theme and create your next website today!
It just takes a few seconds to install our Themes
Requirements
This Child Theme wants that the Divi theme is Installed and active on your site to get everything up & running. And It's not included in the Package.
How to use it?
If you're installing any kind of Layout on your website for the first time then you should click the Documentation to know how to completely use it.
Support
If you're facing any kind of problem while using any of our Products, feel free to send us a mail using the form located on our site and we'll be in touch. 
Check out other Child Themes as well!
Child Theme for WooCommerce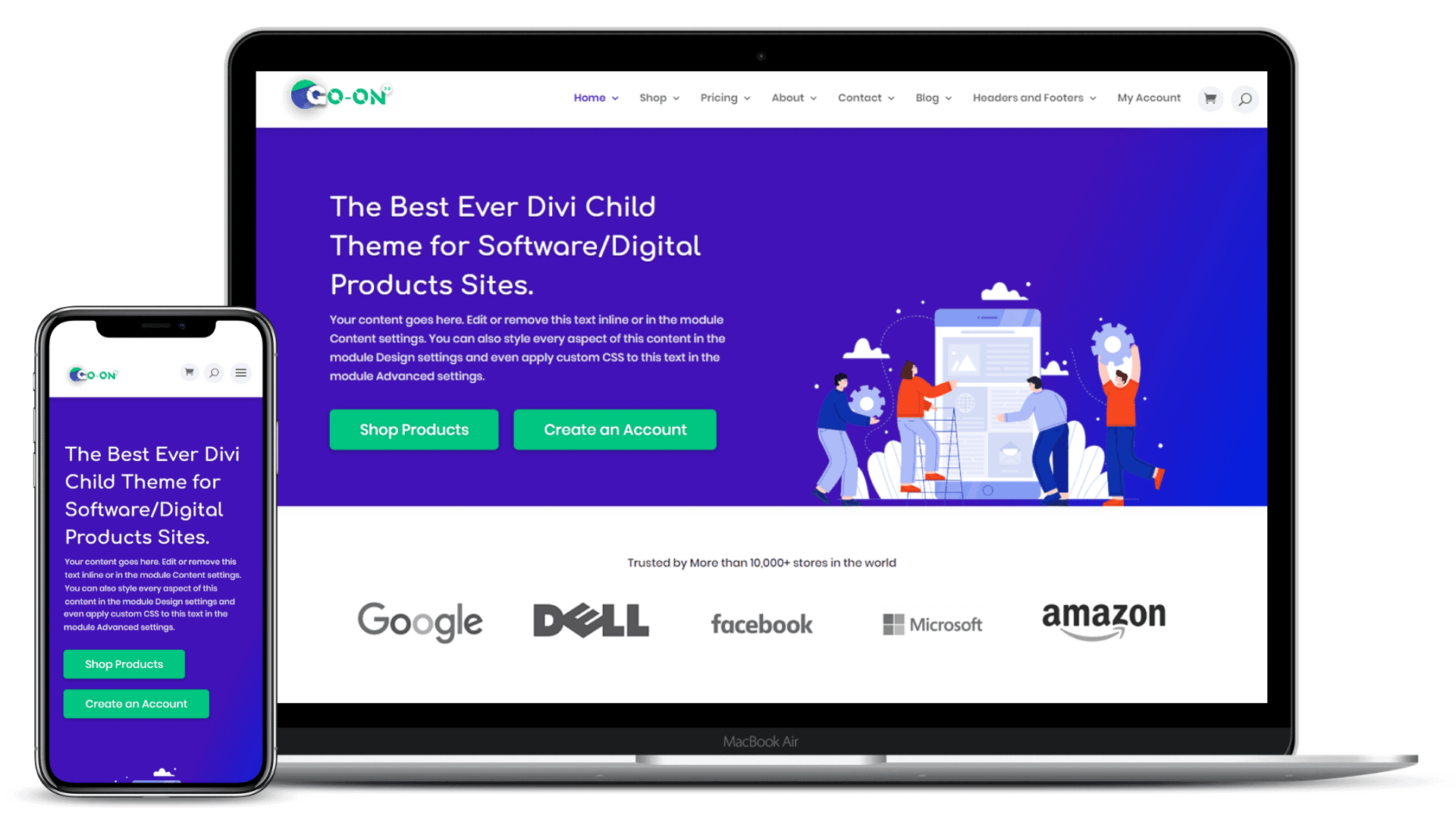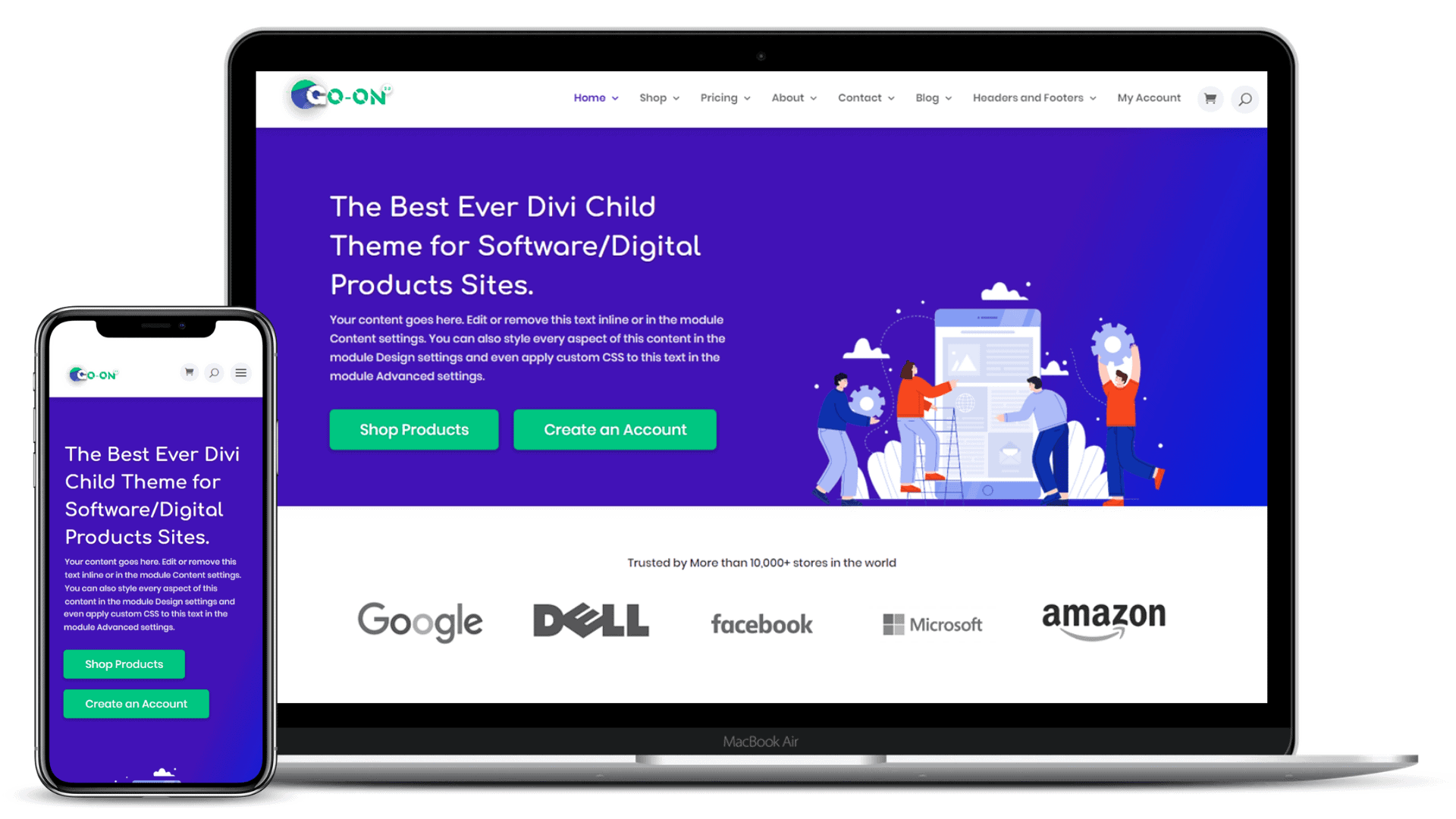 Child Theme for WooCommerce