Browse our Divi Module Designs
Elevate your website's design with our expertly crafted and stunning Divi Module Designs. Each design is tailored to a specific Divi Module, and has been created to bring out its fullest potential. With Divi Module Designs, you can take your web pages to the next level of visual appeal and functionality.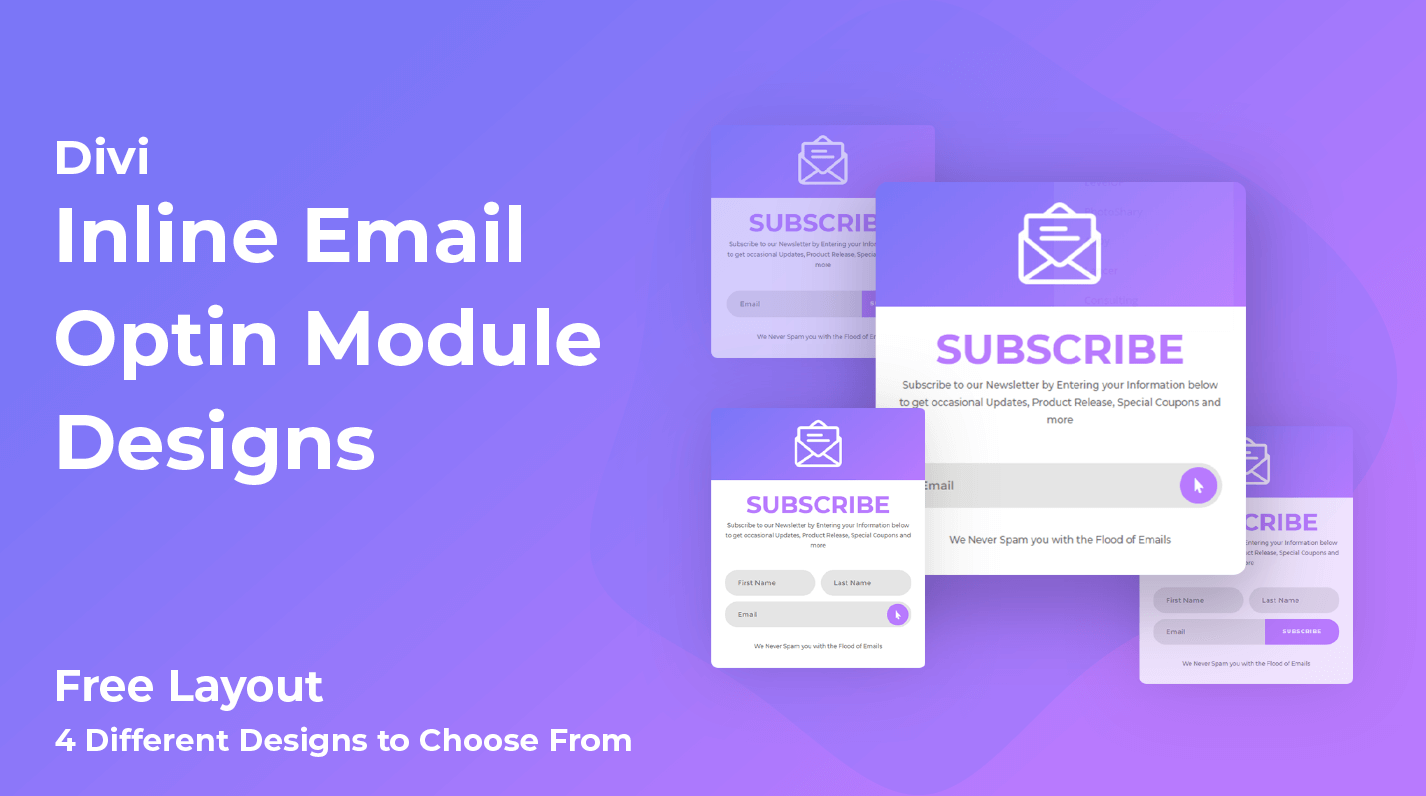 Grab 4 Beautiful Inline Optin Module Designs and get more customers to Subscribe to your Newsletter!
Want that exact Google Material Form Look and Feel for the Divi Contact Form Module? Here you go!
3 Different Cool Looking Styles for the Divi Blog Module with Material Design & more.