If you're looking for a landing page layout that will help you sell your consulting services, look no further than Consulting. This modern and professional layout is perfect for any business site, and it's easy to customize so you can make it your own.
✓  Extended Licence  ✓  No Restrictions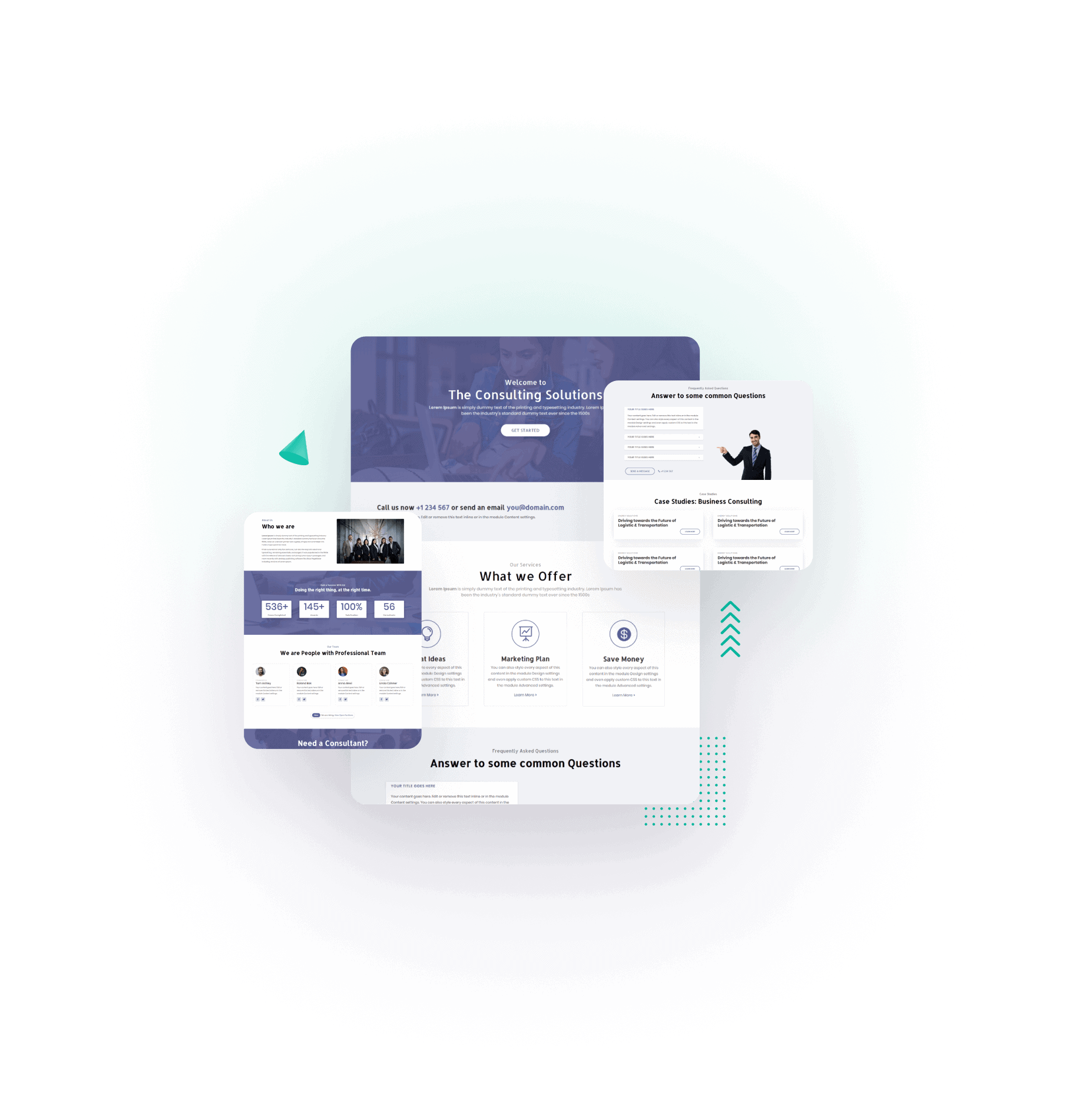 A Beautifully Designed Divi Layout for Consulting Business
Consulting comes with 11 custom designed Beautiful sections (Including Footer). It provides awesome Hover effects and follows the modern design trend to WOW your users.
Get Your Consulting Agency Site Done Today!
If you need a Consulting Agency site that looks amazing and will help you close more business, you need the Consulting Divi Layout. It's easy to use, and you can have your site up and running today. Plus, it's been designed with conversion in mind!
It just takes a few seconds to install our Layouts
Requirements
This Product need Divi theme Installed and active on your site to get everything up & running. And It's not included in the Package.
How to use it?
To Properly use this Product on your site, It's recommended to visit the Documentation first for Step-by-Step Installation guides.

Support
If you're facing any kind of problem while using this Product, feel free to send us a mail using the form located on our site and we'll be in touch.