Business is a Premium Child theme for your next Business Website with Divi. The Design of this theme focuses on the modern trend with beautiful Customizations and Hover effects.
Learn more about Regular & Extended licenses.
Regular License
Yearly Subscription
Unlimited Sites
With a Regular License, you're allowed to use the Product on unlimited Projects either It's Personal or Commercial. The purchased items or any of Its Components must not be resold or redistributed. You'll need an active Subscription to access the Product & Updates.
Extended License
Lifetime
Unlimited Sites
With an Extended License, you're allowed to use the Product on unlimited Projects either It's Personal or Commercial. The purchased items or any of Its Components must not be resold or redistributed. You get Lifetime access to the Product & Updates.
Fully Customizable with Divi 4.0
Take Divi to the next level with Full Fledged Customization and Modifications so that you can easily launch your next website with Divi using Business Theme.
Get more clients and do more business with Business Child Theme that's specially made for you to do more and earn more from clients 'cause It comes with Unlimited usage.
Comes with a Beautiful Header Design
The business theme comes with a Custom Header that shows up on the top. It's Completely Responsive and fits any screen size with Menu Items & logo on left and CTA and Social Icons on the right side of screen.
Provides a Beautiful Single Post Design
The business theme provides you a Nice Looking Single Post Page Design that Shines. The Theme contains a lot of stylings for you to blog as well.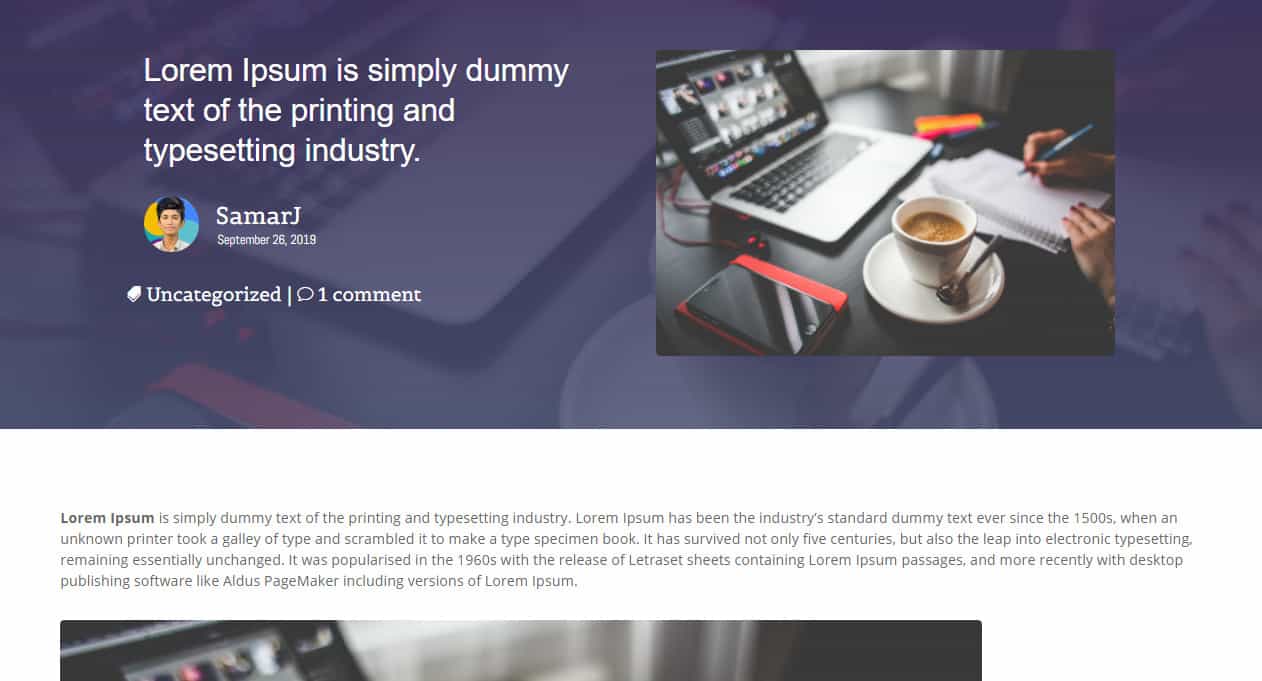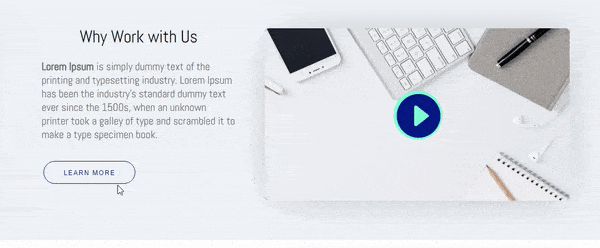 The Business theme provides you with Nice Hover effects too all the Button and the Video Play Button.
Showcase your Work in Style with Business Theme
The Business Theme also comes with Project Pages Designs. With 2 Single Project Page Designs, It really shines. Create Stunning Portfolios using the Business Theme.
Just Don't take our Words, we've more than 5000+ Happy Customers and they're enjoying our Divi Products.

Customer service from SamarJ is outstanding. All of your inquiries will be fully and admirably addressed by him. I'm pleased that I purchased his theme. It's super fast! Sugoi すごい 

Samar has been tremendously helpful and prompt in response. Even on weekend he cared to reply back. Of course his child theme designs are superb in aesthetics and user-friendly.

I purchased a Divi child theme from Samar and it was the best decision. Not only did Samar help me get the child theme installed, but was prompt in answering my questions. I will definitely purchase from Samar again - he's a delight to work with.

Had a few challenges tweaking a few minor pieces of the code, so reached out to Samar. He was very responsive, volunteered to help directly & solved the problem for us really quickly.

I purchased the Divi Molti Child theme from Elegant Themes. I made a modification error while designing my website. Samar had my site fully restored in less than 24 hours. Great service. Very fast.

I bought the theme because the layout and the features attracted me, but what counts even more is, that I got a super fast, friendly and detailed help, when I needed. That was outstanding. The theme is really good and flexible.

Excellent themes for divi, we acquired the molti theme and very happy with it. The support with Samarj is great, any email query you will have a quick response. +10

Pretty good theme!! Made my first experience with divi easy. You got multiple page designs and elements to choose from. Also the support is really quick and cordinating. I would surely recommend molti to one and all!

I bought your molti child theme and the theme is so intuitive and responsive. I'm loving it. And thank you for the quick support response.

I have had some doubts customizing Molti child theme and I have contacted Samar by email. He has answered to my questions promptly. Very happy with the support. Very recommended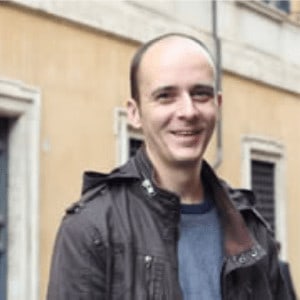 The child theme Go-On 2.0 looked so great I bought it in a second. It matches my needs perfectly. The support is great, fast, and very helpful. I've bookmarked the website for future projects and layouts!
 The Go-On 2.0 child theme has been phenomenal. You can tell that Samar loves his craft and his attention to detail is fantastic. So many options ready to go, I can see it being used in future projects as well due to its clean aesthetic and versatility. Cheers Samar!
Create your Website with Business Theme
If you think you've found a really cool design for your next website, then click this button to Purchase the Business Child Theme and create your next website today!
It just takes a few seconds to install our Themes
Requirements
This Product need Divi theme Installed and active on your site to get everything up & running. And It's not included in the Package.
How to use it?
To Properly use this Product on your site, It's recommended to visit the Documentation first for Step-by-Step Installation guides.

Support
If you're facing any kind of problem while this Product, feel free to send us a mail using the form located on our site and we'll be in touch.