Hello 👋
I'm Samar, I love to create Stunning
Divi Products

for Everyone!

My name is Samar Jamil. I from Pakistan 🇵🇰 and I love to create Next Level Products & Tutorials and more for Divi. I discovered Divi in 2018 and fell in love at first sight, because I couldn't resist the Divi Builder. The intuitiveness of Divi Builder and those amazing features to easily create anything on the frontend caught my eye, and ever since then I used Divi Everyday to learn everything about it. In 2019 I released my first Divi Child Theme! 🤞
Experiences + Achievements
We've been in the Game for
Quite a Long

!
The Lovely Divi Community has grown quite a lot in recent years, and we've met some amazing people and customers along the way. We're constantly trying to improve our offerings and make something helpful for the Divi Community! Our products are designed with love and care, and we hope you'll find them useful! Thanks for supporting us!
Just Don't take our Words, we've more than 5000+ Happy Customers and they're enjoying our Divi Products.

Customer service from SamarJ is outstanding. All of your inquiries will be fully and admirably addressed by him. I'm pleased that I purchased his theme. It's super fast! Sugoi すごい 

Samar has been tremendously helpful and prompt in response. Even on weekend he cared to reply back. Of course his child theme designs are superb in aesthetics and user-friendly.

I purchased a Divi child theme from Samar and it was the best decision. Not only did Samar help me get the child theme installed, but was prompt in answering my questions. I will definitely purchase from Samar again - he's a delight to work with.

Had a few challenges tweaking a few minor pieces of the code, so reached out to Samar. He was very responsive, volunteered to help directly & solved the problem for us really quickly.

I purchased the Divi Molti Child theme from Elegant Themes. I made a modification error while designing my website. Samar had my site fully restored in less than 24 hours. Great service. Very fast.

I bought the theme because the layout and the features attracted me, but what counts even more is, that I got a super fast, friendly and detailed help, when I needed. That was outstanding. The theme is really good and flexible.

Excellent themes for divi, we acquired the molti theme and very happy with it. The support with Samarj is great, any email query you will have a quick response. +10

Pretty good theme!! Made my first experience with divi easy. You got multiple page designs and elements to choose from. Also the support is really quick and cordinating. I would surely recommend molti to one and all!

I bought your molti child theme and the theme is so intuitive and responsive. I'm loving it. And thank you for the quick support response.

I have had some doubts customizing Molti child theme and I have contacted Samar by email. He has answered to my questions promptly. Very happy with the support. Very recommended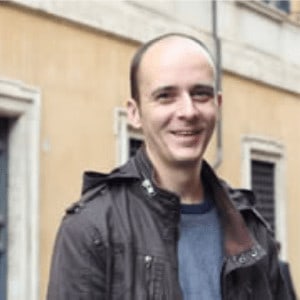 The child theme Go-On 2.0 looked so great I bought it in a second. It matches my needs perfectly. The support is great, fast, and very helpful. I've bookmarked the website for future projects and layouts!
 The Go-On 2.0 child theme has been phenomenal. You can tell that Samar loves his craft and his attention to detail is fantastic. So many options ready to go, I can see it being used in future projects as well due to its clean aesthetic and versatility. Cheers Samar!